Take your career or business to the next level.

Hear from fearless women who've smashed glass ceilings.

Join our vibrant community that shares your passions.

Plus, learn how to cultivate wellness and balance for sustainable success.

Stay connected and access resources through our UPLIFT Community APP.
About

Are You Ready To Unstuck Yourself?
The UPLIFT Women's Business Summit is the ultimate event for empowering women in business.
At UPLIFT, you will gain valuable tools and resources to enhance your entrepreneurial journey and to curate a positive shift in your life. You will learn how to overcome common entrepreneurial challenges, gain financial literacy and investment guidance for long-term success, discover marketing strategies and techniques, and prioritize self-wellness to maintain creativity and inspiration.
Additionally, you will be able to connect with other like-minded women and forge meaningful connections.
Like our attendees, this event will be well-rounded, offering insight into everything needed to become a successful modern-day businesswoman.
+
Anticipated Business Women
Jamie Kern Lima
Jamie Kern Lima is a New York Times bestselling author, speaker and Founder of IT Cosmetics, a company she started in her living room, and leaned on her faith and calling while enduring hundreds of rejections, to eventually grow it to the largest luxury makeup brand in the country. She sold the company to L'Oréal in a billion-dollar deal and became the first female CEO of a brand in its 100+ year history. Her love of her customers and remarkable authenticity and belief eventually landed her on the Forbes America's Richest Self-Made Women list. She recently partnered with Oprah to teach the 2022 Life You Want Class, and is the author of the book Believe IT: How to Go From Underestimated to Unstoppable, an instant New York Times bestseller, USA Today bestseller, #1 Wall Street Journal bestseller, #1 Amazon bestseller, #1 Publisher's Weekly bestseller and #1 Barnes & Noble bestseller. She's a mother of two and an active investor, speaker, and thought leader who is passionate about inspiring and elevating women. She's also an active philanthropist who has funded leadership training in over 100 prisons and shelters in the US in 2022 and has donated over $40 million in product and funds to help women face the effects of cancer with confidence. She donates 100% of her author proceeds for Believe IT to Feeding America and Together Rising, amounting to more than 3 million meals donated so far. Learn more at JamieKernLima.com

Sarah Nicole Landry
As one of the most influential social voices in the body confidence space, Sarah brings people together by sharing honestly about her journey of divorce, self-worth, living beyond your body, and love. Her vulnerability resonates with followers globally inspiring them towards radical acceptance in their own life.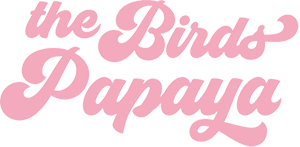 UPLIFT is a transformational event designed to offer a "Sticky" experience that goes beyond the ordinary.
Get ready to immerse yourself in interactive workshops led by the brightest minds, where you'll gain valuable tools and insights that will empower your personal and professional journey. Our "Sticky" approach ensures that you won't just attend sessions passively, but actively participate, collaborate, and walk away with actionable strategies to make a lasting impact.
Prepare to network, learn, and leave inspired, with connections and knowledge that will stick with you long after the event ends.
Premium VIP (Limited Space)
Take your women's empowerment journey to the next level with our Premium VIP package.
VIP Registration!
Get ready to be pampered with a Goodie Bag worth over $200+!
Enjoy VIP Front Section Seating, first come first serve
UPLIFT Comunity App
Immerse yourself in exclusive VIP Breakout/Workshops
Savour the luxury of morning and afternoon tea and coffee service for two days
Keep your energy up with light snacks on days one and two
Sparkle with a Premium UPLIFT Pin
Join the party at the Exclusive Private VIP After-Party on day one, with admission included
Sip on two drinks, either beer or wine, and enjoy delicious appetizers
Groove to live music and network with like-minded individuals
Enjoy a VIP networking lunch on day 2
Enjoy the After Event Streaming
Take advantage of our Special Accommodation Pricing
Keep everything organized with an Event Booklet and worksheets
VIP $1197.00 (On Sale) Limited Quantity
VIP Regular Price $1597.00 (Not On Sale)
Buy Ticket
General Admission
Get in on all the action with General Admission
Be the proud owner of a Goodie Bag worth over $200+
Secure your spot with General Seating
UPLIFT Comunity App
Participate in enlightening Breakout/Work Shops
Start your day right with morning and afternoon tea and coffee service for two days
Keep your energy up with light snacks on days one and two
Show off your UPLIFT pride with a Premium UPLIFT Pin
Network and make new connections during daytime breaks
Enjoy the After Event Streaming
Take advantage of our Special Accommodation Pricing
Stay organized with an Event Booklet and worksheets
Pre-Sale $697.90 SOLD OUT
General Admission $797.60
Student Rate $450.00 (On Sale)
Regular Price $997.00 (Not On Sale)
Last Minute $1,100.00 (Not On Sale)
Buy Ticket
Agenda

November 14, 2023 08:00

November 14, 2023 08:00

November 14, 2023 08:00
Women of History Showcase

November 14, 2023 08:00

November 14, 2023 08:30

November 14, 2023 09:00
Opening Plenary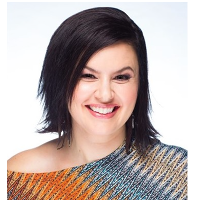 Robin Farrell
Event MC

November 14, 2023 09:30
Keynote speaker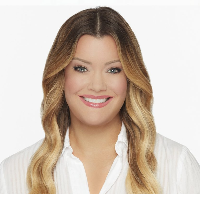 Jamie Kern Lima
Founder of IT Cosmetics

November 14, 2023 10:45

November 14, 2023 11:00
Mainstage Session - Meghan Milkowski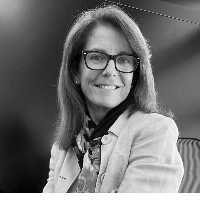 Meghan Milkowski
Senior Vice President & General Manager of Print Operations at Dow Jones

November 14, 2023 12:00

November 14, 2023 13:30
Breakout Session
Courtney Steeksma
Scotia Bank
Entrepreneurship, Leadership, DEI and or Personal Development.

November 14, 2023 13:30
Breakout Session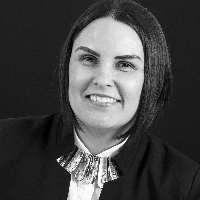 Carol Anne Hilton
CEO and Founder, The Indigenomics Institute and the Global Center of Indigenomics

November 14, 2023 13:30
Breakout Session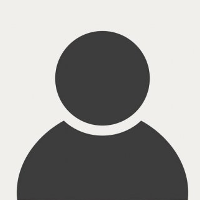 Dawn Roberts
RCMP

November 14, 2023 13:30
Breakout Session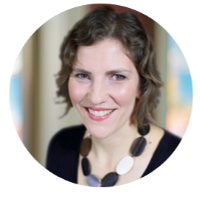 Tina Strehlke
CEO of Minerva BC

November 14, 2023 13:30
Breakout l Session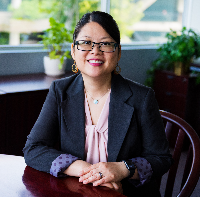 Shauna Harper
CEO, WeBC

November 14, 2023 14:15
Room Change over - Refreshments

November 14, 2023 14:30
Breakout Session
Chartered Professional Accountants of BC

November 14, 2023 14:30
Breakout Session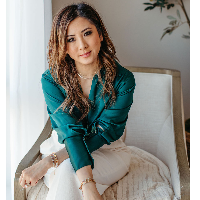 Chau Lui
Co-Owner, Paris Jewellers
Empowering Insights: 5 Key Learnings for Women in Business

November 14, 2023 14:30
Breakout Session
Julie Sperber
President of- Vancouver Island Economic Alliance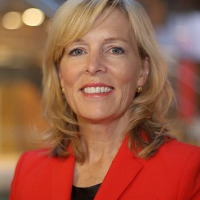 Chris Stager
National Director & Program Lead of The Scotiabank Women Initiative
Panel with Julie Sperder, Chris Stager

November 14, 2023 14:30
Breakout Session
Fitness World
Talk about fitness/insights/tips

November 14, 2023 14:30
Breakout l Session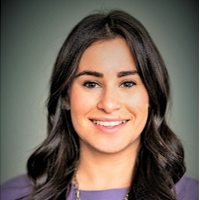 Rachael Segal
Political Strategist

November 14, 2023 15:15

November 14, 2023 15:30

November 14, 2023 19:00

November 15, 2023 08:00

November 15, 2023 08:00

November 15, 2023 08:00
Morning Coffee & Tea Service

November 15, 2023 08:00
Women of History Showcase

November 15, 2023 08:30

November 15, 2023 09:00
Opening Plenary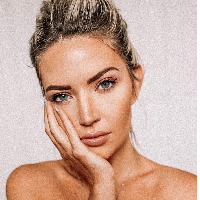 Sarah Nicole Landry
CEO, The Bird's Papaya

November 15, 2023 10:00

November 15, 2023 10:15
Mainstage Panel Session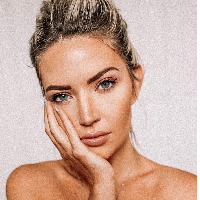 Sarah Nicole Landry
CEO, The Bird's Papaya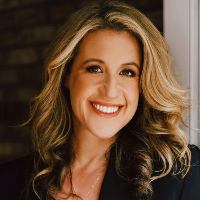 Jennifer Murtagh
Co Founder, Maturn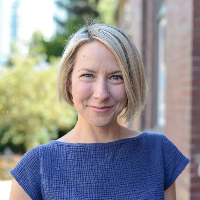 Darcy Matheson
Editor in Chief, Daily Hive
Pasima Sule
Black Women Business Network Canada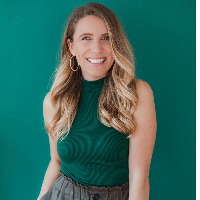 Sam Laliberte
whatsyourfree

November 15, 2023 11:15
Mainstage Session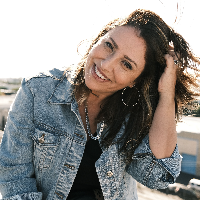 Ashley Freeborn
Co-Founder, Principal, CEO

November 15, 2023 12:00

November 15, 2023 12:00

November 15, 2023 13:30
Breakout Session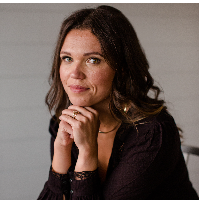 Paulina Cameron
CEO, The Forum

November 15, 2023 13:30
Breakout Session
Chartered Professional Accountants of BC

November 15, 2023 13:30

November 15, 2023 13:30
Breakout Session
Kelsey Pringle
Co-Founder UPLIFT

November 15, 2023 13:30
Breakout Session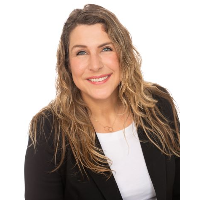 Karla Webster
Managing Director and Head of Asset Management Distribution, Canada

November 15, 2023 14:15

November 15, 2023 14:30
Breakout Session
Pasima Sule
Black Women Business Network Canada

November 15, 2023 14:45
Breakout Session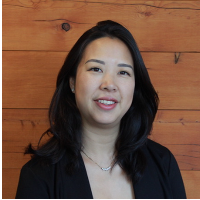 Stephanie Sang
Canada's 'Grant Angel' CEO, Granted Consulting

November 15, 2023 14:30
Breakout Session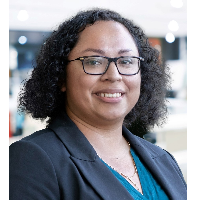 Zaida Gee
Business Advisor with MNP's Assurance and Accounting team

November 15, 2023 14:30
Breakout Session
Fitness World
Workout workshop

November 15, 2023 14:30
Breakout Session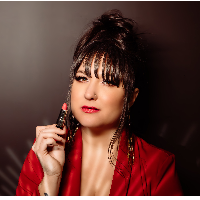 Missy MacKintosh
Founder/CEO MisMack Clean Cosmetics
Scotiabank Women Initiative ft MNP is hosting a Financial Literacy Workshop

November 15, 2023 15:15

November 15, 2023 15:30

November 15, 2023 16:15
The UPLIFT Women's Business Summit is more than just a conference, it's a game-changer for your career. We understand that securing funding for professional development can be a challenge, but we've got you covered. Our unique 'UPLIFT Company"' package is designed to help you make the case for why attending the UPLIFT Women's Business Summit is a must-do investment for your professional growth.
UPLIFT provides valuable insights and strategies to help your staff excel in their careers and contribute more to your organization's success.
Your staff will have the opportunity to learn from top female leaders in business and gain inspiration and motivation from their stories of success.
UPLIFT fosters a supportive community of like-minded women, which can provide networking opportunities and connections that can benefit your organization.
UPLIFT also prioritizes wellness and balance, which can help your staff maintain their well-being and avoid burnout, leading to greater productivity and engagement.
FAQ

Frequently Asked questions

inquire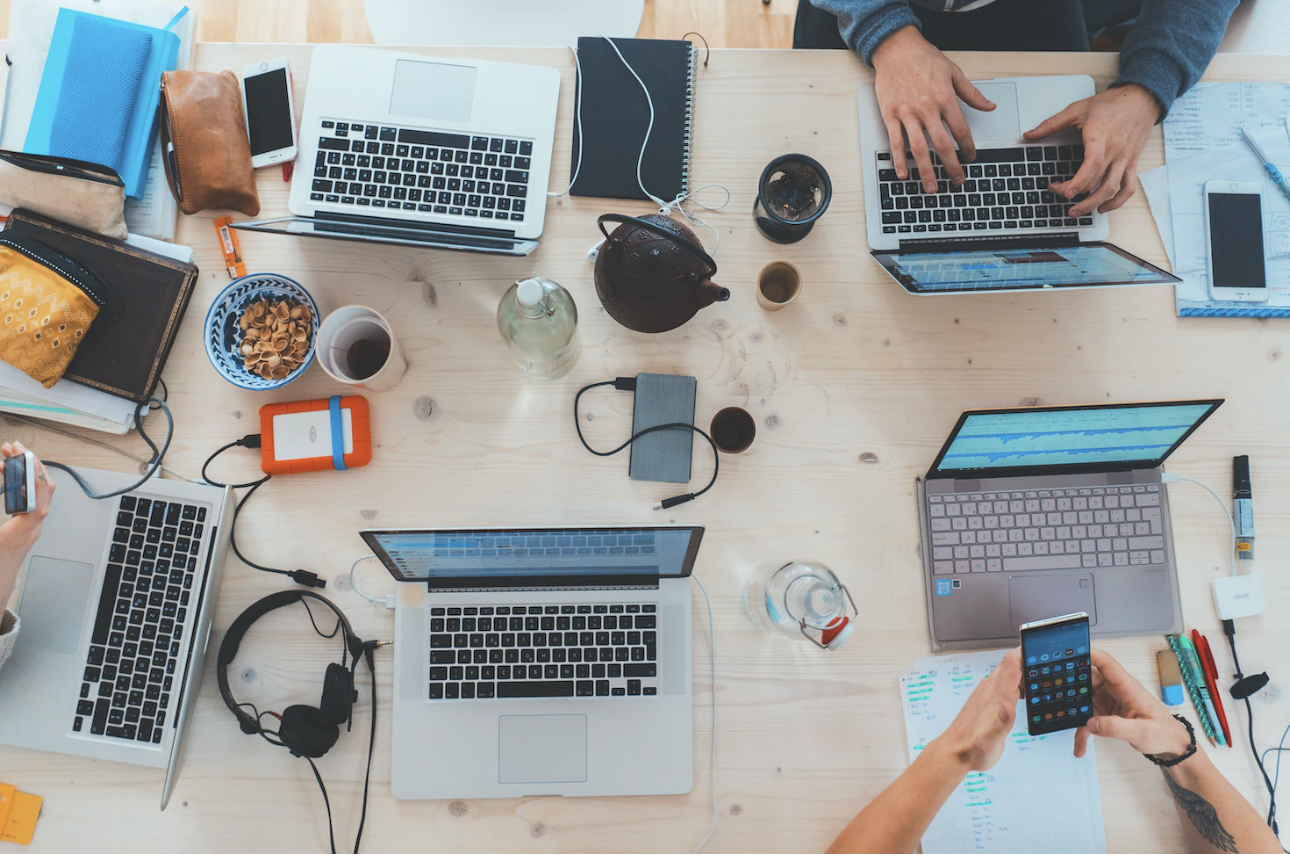 Empowering Women: Navigating the Challenges and Rewards of Starting a Business
Entrepreneurship is a journey of creating something new and valuable, and making a positive impact in the world. It's not just about starting
READ MORE »
ProducKIDvity
At ProducKIDvity, our vision is to provide a premium childcare and shared office space experience in every major city across Canada that enables parents to take back their day.
Mission Statement:
Our mission is to create a better life for working parents through child-friendly workspaces.

Our Core Values
At ProducKIDvity, our core values aren't just something we put in a document and ignore — we live and breathe our values as they guide us in our business. We are committed to our clients, our staff, and our families who allow us to do our best work each and every day. Click into each value to learn more about how we practice what we preach.
TBA
Scotia Bank
The Scotiabank Women Initiative® breaks down barriers to help increase economic and professional opportunities for women to be successful now, and in the future.
Unbiased access to capital and tailored solutions
We provide equal access to capital and tailored solutions, including ESG-focused services, for women.

Bespoke specialized education
We offer resources, tools, and workshops to advance women's careers and elevate skills, financial confidence, and technical expertise. Holistic advisory services and mentorship
We provide inclusive, women-centric advisory services and mentorship that connect women with peers, tailored development opportunities, and expert mentors.


Paris Jewellers
Now spearheading the company, Chau and Trang carry the vision and legacy of the Paris Jewellers luxury retail brand into the future, with 23 locations across four provinces, employing 200 people. On any given day you will find Chau, Director of Operations, fielding a wide variety of tasks; from helping a customer choose the perfect engagement ring to negotiating product agreements with vendors, and training Brand Ambassadors. Peer into our head office in Edmonton, Alberta, and you will see Trang, Financial Officer, organizing and leading the accounting team, and keeping all of the numbers in-check for a thriving businesses.


Megson FitzPatrick | Acera Insurance
As one of the largest independent, employee-controlled brokerages in Canada, Megson FitzPatrick, soon to be Acera Insurance provides our clients with the best service experience and utmost certainty in what we provide. We are a full-service brokerage. Our employees have specialized expertise across a broad spectrum of sectors, providing our clients with impartial advice and customized commercial insurance, personal insurance and group benefits solutions. Built upon the solid foundation of several award-winning firms that have been serving local communities across Canada for over 60 years, Acera Insurance brings greater value, expertise and resources to individuals, families and businesses across the country.


MisMack
MisMacK Clean Cosmetics is Canada's most award-winning clean beauty brand. Created by internationally acclaimed makeup artist Missy MacKintosh, MisMacK is leading the clean beauty revolution with innovated, award winning multi use products that perform better than mainstream. Missy built MisMacK from the ground up in her small-town basement of Canoe, BC. She worked alongside two Canadian female chemists to create and perfect each product. After outgrowing her basement during a global pandemic, MisMacK opened its first storefront in downtown Salmon Arm and the second in downtown Victoria, BC. MisMacK goes beyond products. They offer free pampering sessions, one-on-one lessons, professional makeup applications, headshot events, makeup workshops, and so much more. Their mission is to education and empower humans everywhere to ignite their creativity, have fun with makeup and be unapologetically themselves. "Makeup does not define you. It's merely a tool of empowerment" – Missy MacKintosh
SEI
Our success is rooted in strength and stability, delivering tech-forward solutions and expanding our connections to the financial services ecosystem.
We're 4,000 employee entrepreneurs working with our clients and communities to solve problems that matter. And we're on a mission to build brave futures through the power of connection.
We deliver technology and investment solutions that connect the financial services industry. We find opportunities that others can't because we're at the center of it all.
we-BC
Our Purpose
As BC's leading business resource organization for women, our passion is to support women entrepreneurs along their small business journey. We exist to empower women entrepreneurs to make an impact in their communities and create opportunities in BC's economy.
Our Story
In 1994, Pacific Economic Development Canada (PacifiCan), which was then known as Western Economic Diversification Canada (WD), identified critical gaps in access to financing and services for women entrepreneurs. To fill these gaps, they committed funds to create Women's Enterprise Initiatives (WEI's) in the four western provinces. The Women's Enterprise Initiative includes WeBC, Alberta Women Entrepreneurs, Women Entrepreneurs of Saskatchewan and Women's Enterprise Centre of Manitoba. Since 1995, we have collectively provided over $220M in direct and leveraged financing and created or maintained over 7,700 jobs in Canada.

SINCE 1995
$2.29B
in economic activity created, as a result of our funding
68,850
one-on-one business advisory services provided
48,591
women hosted in 2,333 training sessions
Smash + Tess
AT SMASH + TESS WE EMPOWER WOMEN TO LIVE BIG LIVES WITH EASE AND CONFIDENCE!
SMASH + TESS WAS FOUNDED BY A MOTHER-DAUGHTER TEAM, WHO, LIKE YOU, ARE PURSUING BIG DREAMS WHILE MANAGING FULL-ON FAMILY LIVES AND EVERYTHING IN BETWEEN. EVERYBODY, IN EVERY CHAPTER OF LIFE, SHOULD FEEL COMFY AND CUTE AND THIS IS A PLACE WHERE EVERYONE IS WELL
TD Bank
Women can accomplish anything—we're just clearing hurdles so they can go after their goals and take charge of their careers. Clearing a path for women to lead Women are lighting the way in leadership positions across TD—showing colleagues what's possible and creating opportunities across communities. From hosting more than 120 Women in Leadership events to donating over $1 million to women's initiatives per year, we're working to support their success.
Destination Greater Victoria
Follow your own path, down some of ours. Victoria is a true one-of-a-kindland on the Pacific coast. Surrounded by water and full of adventure, Victoria finds itself nestled between the tranquil waters of the Salish Sea and the mighty rainforests of Vancouver Island. Discover boutique hotels fit for a queen, world-class attractions, and fresh farm-to-table dining that's measured on a scale of metres not miles. On your next adventure, explore Greater Victoria.
Fitness World
Fitness World is a gym for everyone. Looking for convenient locations, state-of-the-art equipment, personalized programs, countless amenities, and a fitness-focused community where you can get after your goals? Fitness World has it all. We've provided everything so you can simply focus on crushing your goals. Start making moves and join today!
RBC
At Kathy Findlay Wealth Strategies, we leverage our combined experience and expertise to guide you and your family through every life stage. People are afraid of what they don't understand. If you can understand something, then there's no need to be afraid. Our unwavering commitment to improving peoples' lives has shaped our focus within financial services. Our trailblazing leader, Kathy Findlay, has shown fearless perseverance, and community-focused spirit throughout her career. Kathy was recognized nationally by RBC for her significant contributions to the firm, and specifically to women with the prestigious Women of Distinction Award in 2021.
Atlific Hotels
The making of a hospitality management leader.
For over 60 years, Atlific Hotels has continually led the hospitality industry in operational acumen, and has been recognized by Hotelier Magazine as "Company of the Year" and a "Top 50 Shining Star." Our core values are the foundation by which we conduct ourselves with our coworkers, our guests, our owners and our hotels. We strengthen our Atlific family by celebrating our diversity and encouraging inclusivity.

We encourage our hotels to get involved locally and to make donations of time, products and funds that support the needs within their communities. We believe that by building an inspired culture, we are better able to serve the communities in which we work and live in.

Corporately, Atlific Hotels supports two hospitality industry schools and donates to a number of organizations.
BDC
At BDC, we know business owners. We've been working with them for more than 75 years. We know their challenges and we understand their needs. And we want them to grow and succeed. We support small and medium-sized businesses in all industries and at every stage of growth with money and advice. We are the Business Development Bank of Canada. We are BDC.
IT Cosmetics
CLINICALLY PROVEN.
SKIN LOVING.
PROBLEM SOLUTIONS.™

IT Cosmetics™ works with plastic surgeons to develop clinically proven, innovative, problem-solving products that harness cutting-edge, anti-aging technologies and skin-loving ingredients to truly give you the power to be Your Most Beautiful You™.
Helijet
Helijet International is a helicopter airline and charter service based in Richmond, British Columbia, Canada. Its scheduled passenger helicopter airline services operates flights from heliports at Vancouver International Airport, downtown Vancouver, downtown Nanaimo and downtown Victoria.
Aeryon Wellness
At Aeryon Wellness our mission is to "Empower Women With Holistic Health." Using the latest in scientific research we formulate and distribute the highest grade, all natural, support supplements that make a difference. Our innovative use of QR codes provides education, nutrition and strategies to assist women on their journey to sustainable health and wellness. At Aeryon Wellness, we pride ourselves on creating products that can be trusted by you, your daughters, and best friends. We are Women Owned. We are Canadian. We are Aeryon Wellness.
Reitmans
Reitmans was founded in 1926 by Herman and Sarah Reitman. Since those modest beginnings, this publicly owned, family-controlled business has evolved from one women's clothing store on Boulevard St. Laurent in Montreal to one of Canada's largest women's specialty retailer. Herman and Sarah would undoubtedly be proud of their grandchildren and great grandchildren for carrying on their legacy and for bringing the company to new levels.
Compass Massage Therapy
We provide a fully mobile massage service to those who may not otherwise be able to access these health care services. Our team of therapists, reiki healers, acupuncturists and other skilled workers enjoy the flexibility of your schedule, and accommodate your health needs. We believe in treating with compassion and understanding, bringing kindness to those we treat.
Joni
We're Different On Purpose, Better Period Care. Walk the period care aisle and your options are likely stereotypical packaging with conventional plastic products and antiquated messaging that just doesn't resonate. The organic products are expensive and the conventional brands have ingredients you can't pronounce. We knew it was time for a new option because the world has changed dramatically, but not enough about mainstream period care has. joni gives you the best of both worlds — sustainable products that work plus a social mission that gives back to the communities we all live in.
Hydra
As a CEO, entrepreneur, or executive, we understand the challenges of trying to know and do everything in your business. Let our team at Hydra step in and help. When your business is financially healthy, your systems are secure and running optimally, and you have the people you need to drive results, you create a strong, scalable foundation to take the next step in growth or manage a significant transition in your business. The Hydra Management Consulting team has built its breadth of operational and leadership experience for more than two decades with experience across many industries and types of businesses. Our clients trust us to help their businesses thrive.
EMMYDEVEAUX
IN A SOCIETY THAT PROFITS FROM YOUR SELF DOUBT, LIKING YOURSELF IS A REBELLIOUS ACT. EMMYDEVEAUX is built upon the founder's strict set of values that include intelligent design, high quality fabric, an unwavering commitment to fit, strategic business modeling, and a dedication to sustainable innovation. The brand was founded in 2018 by Retail & Real Estate Strategist Emily Salsbury-Deveaux. In 2014, Emily was working at the University of Alberta as the Executive Director of the School of Retailing. This is where she met the promising Bachelor of Commerce student Rebecca Chorney and asked her to come work for the brand in its first year.
The Vic
The Evergreen Hospitality Group is one of BC's largest family-owned hospitality & tourism groups. We currently operate more than 20 properties in the Lower Mainland, Vancouver Island, and the Sunshine Coast. We feel incredibly lucky to be living in the best part of Canada, and we're proud to share the beauty of British Columbia with our guests. Since the beginning, female leaders have played a crucial role in our company. Today, we are proud to celebrate fearless women across the organization, including Vancouver Island where these women represent over half of our senior management across 13 properties. While recognition and mentorship at work are key, we also believe in a holistic approach to supporting success – commitments to quality of life such as family-friendly schedules, educational support, and nurturing a sense of community. Investments in these incredible leaders are an investment in the future of the organization & our world. As the daughter of a hotelier, I grew up hearing about hospitality & tourism around the dinner table. I often found myself wondering if I might be part of the Evergreen story one day. When I look around today, I'm inspired by the incredible women - leaders, mothers, and friends - that we have the privilege to work with, and I look forward to continuing to build our story together. We are proud to support UPLIFT and excited to welcome so many amazing women to our hotel here in Victoria. From our family to yours, we can't wait to give you a true Evergreen welcome. Alisha Adam Proud member of the Evergreen family
BLG
As Canada's law firm, BLG provides high-value advice and advocacy to address our clients' business challenges and problems. We go beyond legal to anticipate, consult and advise in a rapidly changing digital world. We have extensive experience acting in specialized and complex deals and disputes. Vigilant, curious and collaborative, we harness technology and innovation to offer our clients exceptional service and value.
White Canvas
White Canvas is female-founded, female-led, and is passionate about supporting working parents, people in tech, and local creative minds. Located in Langley, just outside of Vancouver, our unique creative agency model is rooted in a powerful team of "do-ers," all full time employees who live and work in your community. We specialize in the production of all things creative for your business' canvas including website design, graphic design, branding, social content, and digital marketing.
Sororal
Sororal is a social purpose travel company guided by the UN's Fifth Sustainable Development Goal and dedicated to social and economic empowerment for womankind. Knowing that the travel industry already employs more women than the global average and features twice as many women employers as other sectors, SORORAL's mission is to use the power of travel to advance gender equality and fight gender-based violence in every part of the world. We take small groups of women-identifying travellers on fully curated trips of a lifetime, partnering with local female hoteliers, restaurateurs, guides, vendors, and creators at every destination. We also advocate alongside and commit a share of our trip proceeds to supporting grassroots organizations in each destination that focus on ending violence against women so that our sisters all over the world can lead secure and self-determined lives. Sororal is all about promoting positive change through travel experiences that inspire connection, growth and restoration. Each journey presents an opportunity to embrace a mindful and empathetic approach to the people and places we encounter. With upcoming trips to Costa Rica, Denmark, Kenya, Morocco and Sicily, come #TravelLikeASister with us!